The Goodwill Excel Center is a unique, tuition-free adult charter high school that awards industry recognized certifications and high school diplomas, not GEDs, to adult learners in the District.
We support the whole student, and respond to the fact that life commitments and circumstances can often stop people from continuing their high school education.
With the help of Academic Success Coaches, College and Career Counselors, high quality instructors, and flexible scheduling, students can take advantage of a flexible, rigorous, and relevant program.
Understanding that many students may come into the program with varying skills having been out of the classroom for some time, our courses are designed to meet students where they are regardless of level. Students will progress and earn credits in eight week terms held year round.
The Goodwill Excel Center Mission
The mission of the Goodwill Excel Center is to transform adult lives through the power of achieving a high school diploma and accessing post-secondary education and careers in growing, sustainable local industries.
The Goodwill Excel Center Vision
The vision of the Goodwill Excel Center is to build a community where people are empowered to improve their life and family through the achievement of academic and career goals.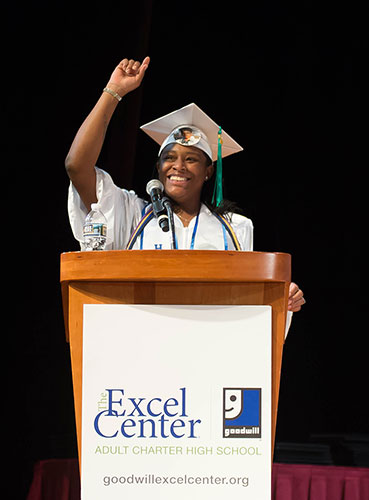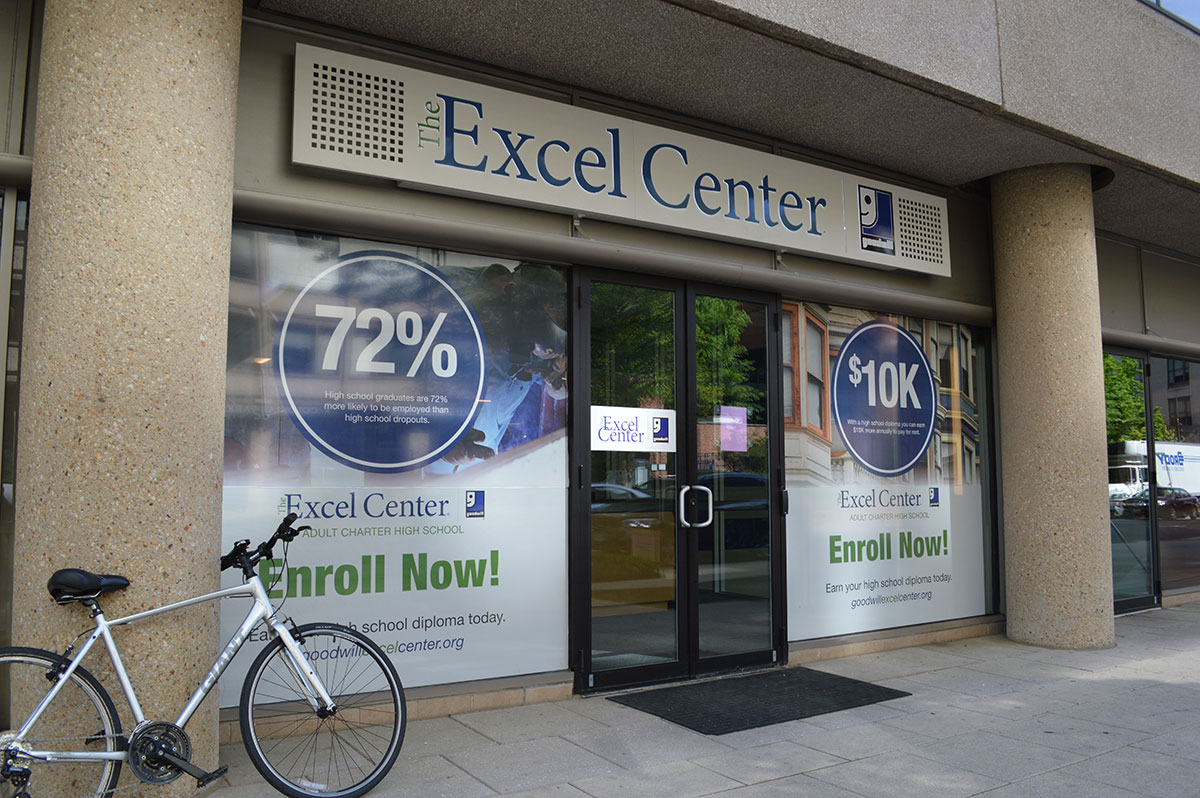 In an effort to boost education attainment levels in Indiana, in 2010 Goodwill Industries of Central Indiana created the Excel Center. Excel Centers are diploma-granting public charter high schools designed to fit the life circumstances of adults.
The model has expanded and is now being implemented by Goodwills in Austin, TX, Memphis, TN, and South Bend, IN.
Graduate Johnajia Foster-El shares his experience at The Goodwill Excel Center, an adult charter high school, in Washington, DC.