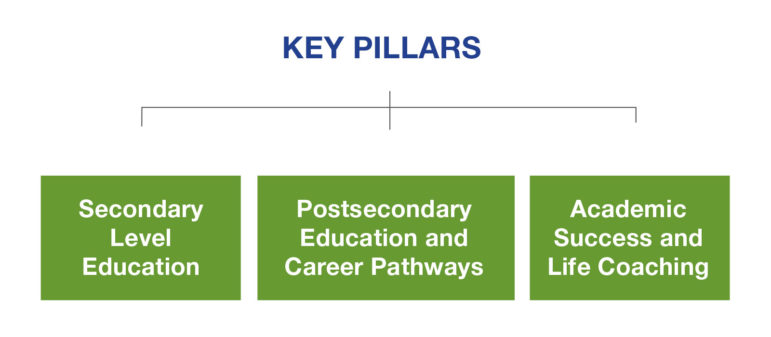 These Are
Primary Pillars
The Goodwill Excel Center focuses on building relationships with its students, and ensuring a relevant and rigorous program. Additionally, we ensure that all students receive:
Academic instruction that fits their specific needs

A focus on college and career readiness

A coaching program that works with them to identify barriers to their education, providing creative ways to keep students engaged in their learning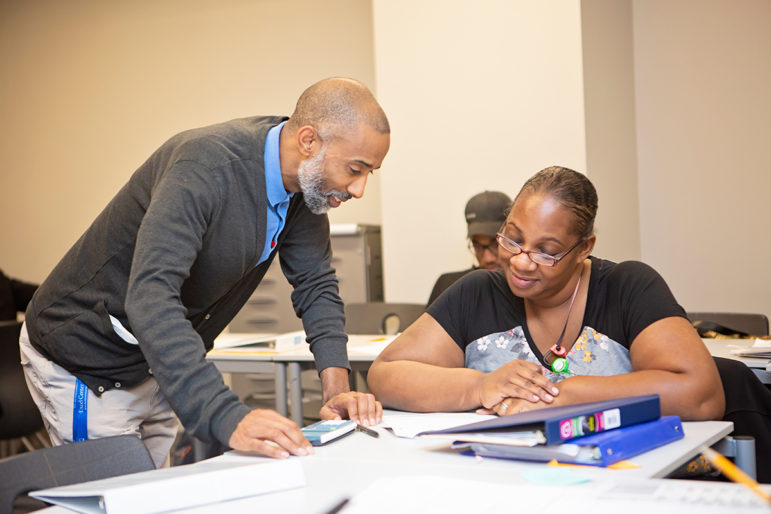 An Academic Success Coach is assigned to work with every student to help monitor academic progress. "Coaches" support students by addressing needs such as transportation, childcare, housing, health and family situations.
All Excel Center students can take advantage of:
Learning Structure and Goals
Goodwill Excel Center students receive academic and personal instruction Monday through Thursday. Optional support provided on Fridays. Students take classes in all key high school content areas, leading to a high school diploma.
The Excel Center curriculum and course work ensures students are building skills, and mastering content to ensure that they are prepared for 21st century job readiness.
The Excel Center curriculum has four goals:
Teach the necessary content and skills to grant students a high school diploma
Develop the higher skills needed for success in modern careers
Teach specific courses in a career pathway to provide students with a certification or college credit
Prepare students for success in life and for active participation in their communities
Grandmother and grandson enroll in the Goodwill Excel Center School to obtain their high school diplomas. Listen to their story as they share their experience at the Goodwill Excel Center Adult Charter School.