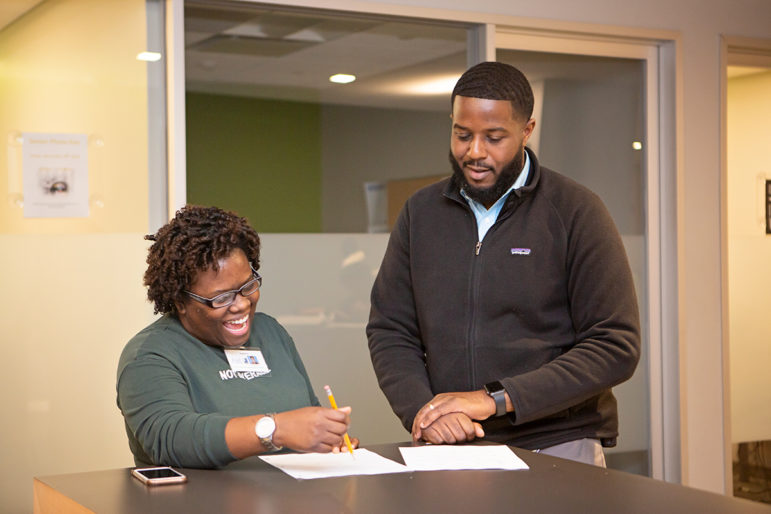 Please Note!
GEC Applications will re-open on June 30th for SY 23-24. If you have any questions about your application, please contact us at 202-839-3650 or email enrollment@dcgoodwill.org .
Begin The Goodwill Excel Center enrollment application process by clicking the apply now button below. The admissions process is quick and easy: 
Complete the online application.
Submit the online applicaiton.
Receive a confirmation email upon application submission. 
The Goodwill Excel Center application for admission and does not guarantee enrollment into The Goodwill Excel Center. Students are not officially enrolled until all required paperwork is submitted and after successfully completing the iExcel orientation session. Required documents for admission include proof of DC residency, a transcript from your last high school (or a transcript waiver form), and proof of immunizations. We will contact you to request these documents.